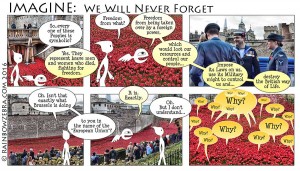 The European Union Referendum for the UK is a few days away.
For the most important vote we are likely to make in our lifetime there are some very important questions to be asked.
TTIP – DRACONIAN CONTROL BY MULTINATIONALS
THE GOOD NEWS IS THAT IF WE LEAVE THE EUROPEAN UNION – WE AUTOMATICALLY GET OUT OF TTIP
As soon as we exit the European Union, we are automatically removed from the TTIP agreement.
This is something our leaders have (shame on them) not been making clear to us.
VOTING TO LEAVE THE EUROPEAN UNION ON JUNE 23 IS A VOTE TO SAVE THE NHS.
And all our other public institutions which the multinationals are waiting greedily to take over, asset-strip and control.
The British people (and the people of Europe) have been fighting the TTIP agreement, but with great difficulty as it is all being implemented in the secret halls of Brussels, where they spent years negotiating it in secret with the Bilderberg Group, hoping to implement it without the people knowing. The terms of the agreement (all about power, not trade) are so extremely bad for the people of the countries involved that even the government leaders who are required to sign the agreement are not allowed to read the whole of the agreement (even the corrupt leaders may still have enough humanity to be shocked by the details, so make sure they don't read them).
Did anyone ever teach you the importance of reading the "small print"?
If you know anything about TTIP, it is at the centre of EU policy and the EU lawmakers can force us to accept it at any stage – and are likely to do so shortly after the referendum if the British people are fooled into staying in the EU.
EU law states that
"Member States shall actively and unreservedly support the European Union's foreign and security policy."
– From the EU's (2005) Constitution –
which means no matter what your politician tells you, nothing they can do or say will be able to stop the implementation of TTIP. If they tell you they can, they are lying.
TTIP will ensure privatisation of the NHS (one of the biggest Jewels in the Crown which corporations running the European Union are gleefully planning to loot the British people of) – and it will give multi national corporations the ability to run governments whose power the TTIP agreement ensures is removed.
End of Democracy in Europe.
Make sure you understand what you are voting about on June 23rd – and what the implications for your future and the future of the country are.
Tens of thousands of people across Europe are hoping we will choose to exit the EU – so they have a possible chance of following in our footsteps and escaping the organisation that is destroying their communities and their countries.
(Keeping in mind that it is the Taxes of European Citizens that Pay the EU Salaries and Costs.)
See how many of these your Friends and Family can answer:
QUIZZ: SUBJECT: BREXIT – THE MOVIE (Published on May 12, 2016 – YouTube)
Some questions in the 2nd half refer to info in "The Real Face of the European Union" (YouTube)
ANSWERS AT THE END – SCROLL DOWN
1. How Many Presidents does the EU have?
2. How Many EU Buildings are there in Brussels?
3. How Many People Working for the EU are Paid More Than David Cameron?
4. On Top of their Generous Salaries, What Extra Perks do EU Officials Get?
5. In Addition, What Extra Pay Do MEPs (Members of the European Parliament) Get?
6. EU Regulations: How Much Have They Grown Since Britain Joined in 1973?
7. Are all these Laws created by the European Parliament?
8. How Many Laws Has the EU Got for…
Pillowcases: Pillows: Alarm Clocks: Sheets: Bathrooms: Toothbrushes: Toothpaste: Mirrors: Showers: Shampoo: Towels: Radiators: Bread: Toasters: Fridges: Milk: Bowls: Spoons: Orange Juice: Coffee: Dogs:
9. How Many Boxes of Fish did the North Shields Fish market average per Day – Before EU regulation as compared to the number today?
10. How Much Does the Company Tate and Lyle estimate the Effects of EU Regulation on their London Sugar Refinery Cost the UK Economy per Year?
11. Are we more likely to have bigger and better trade deals inside the EU or outside?
12. Since its inception in 1973, how many times has the EU had its accounts checked by External Auditors?
13. How much does Corruption in the EU cost the people of Europe annually in wasted taxes?
14. What work was Jean-Claude Junker involved in before being appointed EU President?
15. How does Jean-Claude Junker explain his policy on the importance of transparency in the EU?
16. What advice did Junker give Gordon Brown regarding explaining to the British people whether or not being in the EU would affect their sovereignty?
17. How does Junker describe the methods used by the EU to introduce unpopular regulations?
18. Name three ways in which the Laws governing the British people will change once British Law is replaced by European Union Law
FOR ANSWERS – SCROLL DOWN
QUOTES FROM "BREXIT – THE MOVIE" (YouTube)
"Complying with regulation imposes huge costs, and falling foul of regulations can put you out of business"
"Starting a new business is like entering a legal minefield"
"Big established firms don't mind regulation so much. For a start, it means less competition."
"All corporates love the European Union because what it does – it creates the regulations which destroy their smaller rivals."
"Big companies lobby in Brussels. The amount of money they spend there is staggeringly large."
"One of the first things that stuns you are the number of invitations on your desk, for lunch, breakfast, dinner, champagne receptions and invariably, they come from lobby groups."
"There are people who make their whole livelihood by being lobbyists in Brussels.
The returns they get by stifling competition and framing regulations in a way which suits them and keeps other people out, is very very striking"
"(The EU) was devised to make sure that the great mass of the people could not control government ever again." We,The People are being cajoled, frightened and bullied into surrendering our democracy and freedom.
"The European Parliament is irrelevant. The European Union bureaucratic structures who are appointed, not elected, have all the real power."
"For the last couple of decades, Britain has voted against 72 measures in the European Council, and been defeated 72 times."
"Every year that goes by, the percentage of business we do outside the EU grows at double the rate of the business we do inside the EU"
What if the EU forces on us a trade deal with open borders and other stuff we don't like?
"If a trade deal is unacceptable to us, whether it is with the EU or anybody else, we just don't sign it."
"The idea that you have to be in the European Union to trade with the European Union is a total absurdity."- Nigel Lawson – Chancellor of the Exchequer 1983 – 1989
"You don't need a trade deal with a country to be able to trade with it"
"China doesn't have a trade deal with the European Union, nor does the United States, nor does India. You don't need trade deals. Trade involves having a product or a service which other people are prepared to buy at whatever price you can produce it for."
Although you don't need a trade deal to trade with the EU, it is likely they will want one
"The EU is desperate to keep its goods flowing into the UK" "We are actually the biggest market for the rest of the European Union." "They need us more than we need them." "The Germans biggest industry needs us to the tune of 16 Billion plus, every year."

It's about bread and circuses for the Little People.
The political class say to us "you needn't worry about sovereignty or any of that stuff, you're going to get better mobile phone rates, that's the good news and you're going to get slightly cheaper holidays and those are the things that really matter to you, aren't they, because you're one of the Little People."
"They're treating us like Natives in the 19th Century when Captain Cooke lands on the shore and he starts handing out these beads and trinkets and we're going to be happy with that and we're going to sell them our country for them"

WITH SO MANY LAWS TO BREAK, WE HAD BETTER UNDERSTAND THE LAW THAT IS REPLACING OUR BRITISH LAW.
The new European Justice system currently being introduced into the UK is known as Corpus Juris – literally "Body of Law" Corpus Juris is designed completely and permanently to overhaul the British justice system and will include the following:
1. THE SCRAPPING OF TRIAL BY JURY – henceforth you will face a State appointed Judge who will pronounce you guilty or not guilty
2. THE SCRAPPING OF HABEAS CORPUS – You are liable to summary arrest without charge
Under Corpus Juris you can be detained without charge or any evidence – for up to 9 months
3. THE SCRAPPING OF INNOCENT UNTIL PROVEN GUILTY – Henceforth a citizen must prove his innocence against the combined machinery of the state
4. THE SCRAPPING OF DOUBLE JEOPARDY or not being tried for the same offence twice
Technically, one could be tried repeatedly until the required conviction is reached
5. THE SCRAPPING OF NON-DISCLOSURE – Henceforth, under Corpus Juris, any previous convictions you have will be made available to the court before your trial begins. There is no presumption of innocence
"Under The Continental System – you have no rights at all – an Englishman has full liberty, except under the due restriction of law. Under the Continental System you have no rights, except those rights allowed to you by the State. … this will stop us having a right to Trial by Jury, and that in itself is a back door to a Dictatorial arrangement."
****************************
ANSWERS:
QUIZZ: Subject: BREXIT – The Movie (Published on May 12, 2016 – YouTube)
(Keeping in mind that it is the Taxes of European Citizens that Pay the EU Salaries and Costs.)
1. HOW MANY PRESIDENTS DOES THE EUROPEAN UNION HAVE?
Four. (Yes, I thought so too)
2. HOW MANY EUROPEAN UNION BUILDINGS ARE THERE IN BRUSSELS?
Over 90. (There are plenty more in Strasbourg and Luxemburg. The Strasbourg Parliament was built in 1999 at the cost of £300 million. It is only open 4 days every month)
3. HOW MANY PEOPLE WORKING FOR THE EU ARE PAID MORE THAN DAVID CAMERON?
"10,000. There are 10,000 people here paid more than David Cameron. That's one in five of everyone who works for the EU."
4. ON TOP OF THEIR GENEROUS SALARIES WHAT EXTRA PERKS DO EU OFFICIALS GET?
"If you're an EU official, there's the Relocation Allowance, the Household Allowance, the Family Allowance, the Entertainment Allowance, the Private Healthcare Allowance, the Private Education for your kids allowance… the Healthcare Allowance includes free Viagra. You'd have thought that would come under entertainment"
5. IN ADDITION, WHAT EXTRA PAY DO MEP'S (MEMBERS OF THE EU PARLIAMENT) GET?
They get paid "an extra £250 a day for being good enough to turn up, another £41,000 on top of that to cover phone bills, computers… another £225,000 on top of that to cover staffing costs … and … they've decided to charge themselves a special low rate of tax."
6. EU REGULATIONS: HOW MUCH HAVE THEY GROWN SINCE BRITAIN JOINED IN 1973?
In 1973, when the documentation came in for signing, it took two strong men to carry it.
Today if all the documents were piled up they would be as high as Nelson's Column.
7. ARE ALL THESE LAWS CREATED BY THE EUROPEAN PARLIAMENT?
No. The real power in the EU, including the power to legislate resides not with the Parliament but with (unelected) EU officials. They debate their laws in secret. We are not allowed to hear or read their deliberations. "It's the only parliament that was ever invented where you cannot initiate legislation, impose legislation or even the repeal of legislation. All of that comes from the unelected European Commission."
8. HOW MANY LAWS HAS THE EU GOT FOR…?
Pillowcases: 5 Pillows: 109 Alarm Clocks: 11 Sheets: 50 Bathrooms: 65 Toothbrushes: 31 Toothpaste: 47 Mirrors: 172 Showers: 91 Shampoo: 118 Towels: 454 Radiators: 36 Bread: 1246 Toasters: 52 Fridges: 84 Milk: 12,653 Bowls: 99 Spoons: 210 Orange Juice: 202 Coffee: 625 Dogs: 556
9. HOW MANY BOXES OF FISH DID THE NORTH SHIELDS FISH MARKET AVERAGE PER DAY – BEFORE EUROPEAN UNION REGULATION AS COMPARED TO THE NUMBER TODAY?
Before EU regulations there would be between 8 and 12,000 boxes of fish a day.
Today there are about 200 boxes a day.

10. HOW MUCH DOES THE COMPANY TATE AND LYLE ESTIMATE THE EFFECTS OF THE EU REGULATION ON THEIR LONDON SUGAR REFINERY COSTS THE UK ECONOMY PER YEAR?
80 to 90 Million Euros a year. Just for this one factory.
11. ARE WE MORE LIKELY TO HAVE BIGGER AND BETTER TRADE DEALS INSIDE THE EU OR OUTSIDE?
"Add up the GDP of all the countries that have trade deals with the EU it comes to £5,23 trillion. It sounds a lot, but Switzerland has £29.2 trillion and tiny Singapore has £35,5 trillion (7 x as much as the EU's) and South Korea £45.2 trillion (9 x as much)
Chile, population 8 million has £50.3 trillion"
"The EU is rubbish. You can't throw a shipping container without hitting a country with better trade deals than the EU"
"The EU has got no trade deal with China or India or Russia or the United States"
"Of Britain's top 10 trading partners, the EU has trade deals in place with only 2"
"Every year that goes by, the percentage of business we do outside the EU grows at double the rate of the business we do inside the EU"
"We joined the European Union and it's become the world's only declining trade block. Far from hitching our wagon to a dynamic economic locomotive, we've shackled ourselves to a corpse."
12. SINCE ITS INCEPTION IN 1973, HOW MANY TIMES HAS THE EU HAD ITS ACCOUNTS CHECKED BY EXTERNAL AUDITORS?
The EU is paid billions from European Taxpayers every year. External Auditing is a standard procedure for large businesses in order to maintain accountability and avoid fraud.
The European Union has never had an External Audit.
13. HOW MUCH DOES CORRUPTION IN THE EU COST THE PEOPLE OF EUROPE ANNUALLY IN WASTED TAXES?
The figure given in the House of Lords Committee was that it was £6,000 million worth of corruption in a single year
14. WHAT WORK WAS JUNKER INVOLVED IN BEFORE BEING APPOINTED EU PRESIDENT
Jean-Claude Junker "was the Prime Minister of Luxembourg and the EU's longest serving leader until he was forced to resign" As Prime Minister he worked to change the economy of Luxembourg by organising preferential deals for Multinationals. "Luxembourg's fiscal policy and tax agreements with hundreds of Multinational firms transformed his country from an economy based on industry to one based on finance."
15. HOW DOES JUNKER DESCRIBE HIS POLICY ON THE IMPORTANCE OF TRANSPARENCY IN THE EUROPEAN UNION?
"When it becomes serious, you have to lie," … "We all know what to do, we just don't know how to get re-elected after we've done it," he says.
In May 2011, he told a meeting of the federalist European Movement that he often "had to lie" and that Eurozone monetary policy should be discussed in "secret, dark debates". He sparked controversy by suggesting that the Eurozone Economic Policy was incompatible with democracy.
16. WHAT ADVICE DID JUNKER GIVE GORDON BROWN REGARDING EXPLAINING TO THE BRITISH PEOPLE WHETHER OR NOT BEING IN THE EU WOULD AFFECT THEIR SOVEREIGNTY?
"Mr Juncker went on to play a leading role in the resurrection of the EU constitution in the form of the Lisbon Treaty and advised Gordon Brown, then Prime Minister, to mislead the British public over "transfers of sovereignty"
"Of course there will be transfers of sovereignty. But would I be intelligent to draw the attention of public opinion to this fact?"
17. HOW DOES JUNKER DESCRIBE THE METHODS USED BY THE EU TO INTRODUCE UNPOPULAR REGULATIONS?
"We decide on something, leave it lying around and wait and see what happens. If no one kicks up a fuss, because most people don't understand what has been decided, we continue step by step until there is no turning back".
18. NAME THREE WAYS IN WHICH THE LAWS GOVERNING THE BRITISH PEOPLE WILL CHANGE ONCE BRITISH LAW IS REPLACED BY EUROPEAN LAW.
See the list just above this "Answers" section.
***************************
CLARIFICATION OF DELIBERATELY CONFUSING TERMINOLOGY
Our media are continually speaking about "Leaving Europe" – which is an intentional way of confusing people about the issue. We are geographically part of Europe and this is not going to change unless someone cuts us off the map and pastes us next to Guantanamo Bay or somewhere similar.
The issue here is the institution/power structure called the "European Union" – one of the most corrupt institutions that has ever existed – and one which we have been lied to and deceived about since day one.
When it first appeared in 1957, its devious creators called it the "Common Market" because the memory of the wars and the Nazi attempt to take over Europe in order for its banks and industries (especially pharmaceutical) to control the markets, was so clear in the minds of the people they would have broken the four minute mile if something called the "European Union" was introduced.
The British are great traders and innovators and a "market" sounded quite acceptable.
What Ted Heath, their misleader at the time who took them into the "Common Market" did not tell the voters was that he knew the plan at the heart of the institution was "ever closer union" with a plan for all power to be removed from European countries and handed over to a central control in Brussels. He admitted to this knowledge later.
He also did not tell the British public that one of the things he had to agree to in order for Britain to be accepted into the "Common Market" was for us to give up our territorial fishing rights and effectively close down our fishing industry, something we are still paying the price of now. For an island nation not to be allowed to fish in its own waters is criminal, and a very good example of the kind of threat posed to us by Brussels.
The British mass media is flooding our minds with lies. The main newspapers, radio stations etc are all owned and controlled by "big money" answerable to the massive corporations for whom the Bureaucratic Dictatorship of Brussels is an absolute dream. The corporations are writing the laws which Brussels is forcing on the UK.

We have had over 14,000 laws and "directives" from Brussels, each one of them potentially making it harder for small businesses to survive or compete against Mega Corporations, and each one of them making more and more people potentially definable as "criminal" if they break the web of suffocating laws.
Most worryingly – they are creating thousands of laws to control us – and at the same time (has your MP brought this to your attention?) they are removing British Law – which has taken hundreds of years to develop, has many checks and balances designed to protect the innocent – and replacing it with European Law, under which citizens have no rights. See more about this in the quizz below.
Brussels is the world's 2nd biggest Lobbying Centre (where Corporations lobby to have laws modified in their favour), 2nd only to Washington, and we all can see how that has killed democracy in America.
Britain used to be a proud, free, sovereign state, willing to fight to the death for its freedom, as demonstrated in the two world wars of the last century – now our politicians are telling us we are not strong enough to stand on our own two feet, our country will fall apart if we do not remain in the EU and continue to receive its support. Don't forget what EU "Support" did for Greece.
Think about how European and British Pre-European Union industry compares with its status after decades of EU Regulation. The EU has had decades to prove itself to us, and if we honestly look at how it has affected us, we should be running away from its poisonous clutches as fast as our legs will carry us.
PEACE IN EUROPE
"PEACE"- is another excuse thrown at us – "being in the EU has kept peace and stability in Europe."
Keep in mind that wars on populations can be waged by Banks and Financial institutions as well as by traditional armies. The Banksters have launched one attack on the people of Britain after the other. This is not peace – it is Financial War – people have lost houses, businesses, health, families, pensions, jobs, self-esteem, quality of living …
British companies that had existed for generations and provided work for communities and stability in the country have been closed down or sold off and asset-stripped, one by one through financial pressure from criminal financial institutions such as the banks.
Don't be fooled by the argument for the "Peace" that the EU has brought us.
BORDER CONTROL
No matter how good a neighbourhood you live in, it would be criminal and potentially life-threatening if your government passed laws that prevented you from locking your front door. The idea that countries should not be allowed to control their borders is astounding.
MORE QUOTES FROM "BREXIT – THE MOVIE" (YouTube)
"This protectionism is basically trying to protect industries that otherwise wouldn't do very well in a competitive environment. Otherwise you wouldn't bother to protect them."
"You are preventing your citizen from accessing better, cheaper products."
"It used to be called a Rich Man's Club and that is by and large what it is."
THE MOST IMPORTANT VOTE IN OUR LIFETIME
"This is the most important voting that any of us are going to make in our lifetime. With general elections it doesn't really matter who you vote for, Conservative or Labour, you know that in four years you can change your mind. This time you can't change your mind, this time it's for keeps."
"The history of democracy in Britain has been the history of tax payers demanding the right to determine themselves how much tax should be taken from them and how it should be spent."
"What made Britain rather different from most other countries (historically) was that at an early stage we said 'No government can pass any law or impose any tax without first getting the authority of the British people"
EUROPEAN UNION OFFICIALS AND POLITICIANS
"Since they're not directly accountable to the taxpaying public, EU politicians and bureaucrats have understandably been more than generous to themselves in pay and perks. This is the much talked about Brussels Gravy Train
"It's like heaven for the politician or bureaucrat because it's power without accountability"
"They have their very own "shopping centre – it's all for politicians and bureaucrats it's not for members of the public. Hair salon, nail bar, saunas, massage parlour … why would they not want to stay here, living a life of luxury?"
"You know what we see here is really a racket. It's become a very good way of taking money from the general population and handing it to people who are lucky enough to be working for the system."
FISHING
"When Britain joined the Common Market, it lost control of its fishing ground. When quotas were imposed, several other European countries lobbied the EU for Britain's fishing rights to be divided up between them. The British government was powerless to stop it. Local fishermen were now banned from fishing in waters they had fished successfully for centuries."
The EU has been paying British fishermen to destroy their boats. They said to the fishermen – if you want to get out the industry we'll give you a lump sum. The EU pays fishermen to leave an industry and destroy their boats, while at the same time giving rights to people from elsewhere to fish the same waters…"
FROM "COMMON MARKET" TO BUREAUCRATIC DICTATORSHIP
"It soon became clear that the Common Market was so much more than a trade deal. Shiny new buildings kept appearing. The administration grew and the price of membership kept going up as the EU assumed greater powers and demanded more money from member states. Inevitably this burgeoning bureaucratic machine reflected the values of the university educated people who ran it and who benefited from its generous funding."
"I think there is a mind-set amongst the cultural and political elite, that their role on the planet is to direct the lives of the rest of us. They think that ordinary people need to be controlled and looked after. They think the world needs to be ordered from above and that they should be the ones doing the ordering."
"There's a tremendous snobbery built into the whole project. The idea that you are part of the Elite, which decides how the Little People live their lives."
"In the referendum we are going to be asked: Do we want to be governed by an organisation which we don't understand, run by people we don't know and haven't elected who have the power to impose on us laws that we haven't debated and have little or no chance of blocking or repealing."
Regulation is so vast and complex even the EU is unable to tell us how many laws there are covering different areas of our lives.
"Farmers like it when food prices are high, so when a French farmer finds that African farmers are beginning to sell their produce in Europe, he's not happy. He goes to Brussels and gets the bureaucrats to impose Tariffs, Quotas and Complex Regulations"
"This is particularly pernicious for African producers of food who find that they face a big Tariff Barrier when trying to export to Europe. That's bad for them because they can't earn money, and it's bad for British consumers because their food costs more."
"You name it – TVs, laptops, sofas – EU regulations and trade barriers pushes up the price of everything. The cost of living goes up, Europeans get poorer."
THE DOMINO EFFECT (eg: PROTECTIONISM AND THE STEEL INDUSTRY)
"If you're a steel producer you don't like the idea of cheap steel coming in from America or Asia, you'd much rather the EU shoved up some Trade Barriers. Great for Steel Producers, but what if you're a steel consumer. Suppose you make bridges or railway lines, or cranes or roads or ships or trains or cars .. or other things made of steel…
You now have to pay more for your steel than your competitor is paying, say in South Korea or Brazil. Protecting one producer has raised costs for other producers. The disease spreads. Instead of one uncompetitive industry we now have many"
SUGAR: THE EFFECT OF EU REGULATION ON THE TATE AND LYLE SUGAR REFINERY IN LONDON
"For centuries Raw sugar has been coming into the Thames in huge quantities to be refined at factories like this". Standing outside Tate and Lyle's own docks, an employee explains the effect of the EU:
"The European Union is the biggest drag on the competitiveness of our business … you can see behind me on the jetty today that there's no boats here with raw sugar and that's precisely our problem. The boats can deliver our raw sugar here to London but the sugar on them, the cost of that is inflated by the fact that the European Union restricts who we can buy that sugar from and on much of that sugar they also charge us import tariffs. Some of the boats of sugar that we bring in, we can be paying anywhere between 2 to 3 and a half million Euros in extra costs because of the European policies."
When inefficient European Beet Sugar producers asked the EU for protective barriers against cane sugar producers around the world, it was a blow to refiners like Tate and Lyle.
The costs have risen. So has the price of sugar for consumers, while Tate and Lyle's turnover and profit has been hit.
"Whereas up to 2009 we were exporting 300,000 tons of sugar, because the European regulations have made us uncompetitive, not only have we stopped exporting that sugar, but we also now face around 250,000 tons of import into the UK to compete with as well, so it's a double whammy … and we estimate that probably costs the UK economy something like 80 to 90 million euros a year. Just for this one factory."
PROTECTIONISM AND REGULATION
"The EU has slid from Free Trade into Crony Capitalism and Protectionism"
"Protection hurts consumers who have to pay more for inferior products. It hurts industries because costs are forced higher. In the end it even hurts the firms who are protected."
"Protectionism impoverishes all of Europe. It makes all of us worse off" "If you prop up failing, antiquated businesses that can't naturally compete, you get stagnation of the economy"
The EU "constantly wants to achieve growth through "harmonisation", top down control and central direction and we know those don't work."
"Regulation is the enemy of competition and competition is the engine of growth. Therefore, it is no surprise the European Union has become an economic basket case."
"Every continent now is outgrowing Europe. When you think of the growth rates in China and then you look at the growth rate in the European Union, that tells me we are in the wrong place." "We joined the European Union and it's become the world's only declining trade block. Far from hitching our wagon to a dynamic economic locomotive, we've shackled ourselves to a corpse."
"Despite decades of economic decline, the EU elite carries on regardless. They are unmoved by criticism, untroubled by popular discontent but the frustration of ordinary people is beginning to show."
"Eventually, if you stuff dictatorship down the throats of people who don't want it, they will rebel."
"Extremism at both ends is being fostered by the anti-democratic nature of the European Union"
OTHER THOUGHTS: (FROM "THE REAL FACE OF THE EUROPEAND UNION" on YouTube)
"The question that you can ask our ministers is: How is it that they have sworn oaths of office that say that they will defend all jurisdictions and authorities belonging to Her Majesty against all foreign powers, and then they give away those powers of governance or are purporting to give away those powers of governance to those that owe no allegiance to this crown."
"the draft constitution wording confirms Brussels will exercise competence and primacy over member states own laws. For the British this will mean being stripped of any remaining independence, losing control over our foreign policy and armed forces, the handing over of our legal system and law enforcement to the European Union, the scrapping of the pound sterling to be replaced by the Euro. The handing over of our remaining currency and gold reserves to the European Central Bank and the total regulation of British domestic and international trade by the European Union.
"(We've had) over 14,000 directive from Brussels (2014) and having attacked Central Government, now Brussels is attacking our local government.
We have lost nearly 100% of control over the Environment -the British scenery, the countryside – everything that comprises environment including health and safety regulations. We have lost nearly 100% of our control over our Fishing
We have lost 100% control over our farming
We have lost 100% control over our Trade Policy – of particular significance when you consider that Britain is the 4th largest economy in the world and we do more trade per head of population than any other country in the world, by far."
HEALTH: VITAMINS, SUPPLEMENTS AND ALTERNATIVE REMEDIES
"…we're going to lose over 300 different nutrient forms, on top of that there's going to be a dosage restriction so the 1000mg Vitamin C tablet that we've been selling for 14 – 15 years, will become illegal (as will) the safe and effective products we've been using for decades.
CORRUPTION
(MEPs can) "buy a cheap airline ticket to come to Strasbourg for about £45 return. When you get here, you're reimbursed nearly £800 for the cost … Now this has been going on for the last 20 years …our members of the European Parliament simply haven't been talking about it. The whole thing is corrupt to the core.
The .. figure given in the House of Lords Committee was £6,000 million worth of corruption in a single year. Their accounts hadn't been signed off for the last 8 years." The EU has Never had an external Audit
The first whistle-blower on corruption was proved right and the entire European Commission were forced to resign in disgrace. One of those forced to resign has been put in charge of sorting out fraud. The second whistle-blower who said: "I cannot sign off these accounts. You're using a cash-based system, you're not using double-entry book keeping" was suspended, pending an investigation
The Real Face of the European Union – Politics Documentaries